If you are about to purchase a sex doll or have purchased it, sex doll storage is an inescapable proposition.
Why do you need to have the right storage space for your sex doll?
1.To keep your love dolls clean and hygienic
TPE sex dolls are life-size sex toys, both in terms of scale and touch, and TPE is also a kind of material that tends to stick to hairs or dust. Casual placement on the bed or sofa increases the risk of damage to the sex dolls, the life of the doll can be shortened by sharp objects that cut into the skin. This is why it is important to choose a safe and hygienic way of storing your doll.
2. To protect personal privacy
Sex dolls are certainly worth putting out for viewing and using, but sometimes it's not really convenient to display them. If your friends or relatives don't know you have a recreated real-life sex doll in your home, then you may be concerned about privacy. Practical storage will ensure that the doll is kept private.
3. To keep your room tidy and improve your quality of life
Choosing the best way to store your sex doll can improve the quality of your life. A reliable storage method will keep your room organized. Think of your sex doll as a large sex toy that you can take out when necessary. And when you don't need it, put it where it belongs to avoid disruption to your daily life. TPE sex dolls have oily characteristics and have a high risk of penetrating bed linen or fabric furniture, so it's best to keep a blanket under or wrapped around them at all times.
How to store my sex doll?
There are generally three main ways of storing sex dolls: stored horizontally, standing up, and hanging.
Usually, when it comes to storing dolls, most buyers will choose to store them lying down horizontally. A DOLL STORAGE CASE is a really good option for storing dolls inside to protect them effectively. The best way to make use of space is to convert one of your pieces of furniture into a storage container for your sex dolls. If you have a bed with storage or space underneath, then you can purchase a sex doll storage box – try sliding it under the bed as it will otherwise take up space in the room. And, if you need to move, the storage case is great for protecting your personal privacy and easy to move.
But there are also risks if they are not handled properly when lying flat. Lying or sitting down tends to put pressure on your love doll's bottom, which can lead to hip deformation over time. Not only that, but lying either in a cardboard box or on a bed takes up a lot of space and is very disruptive to one's normal life.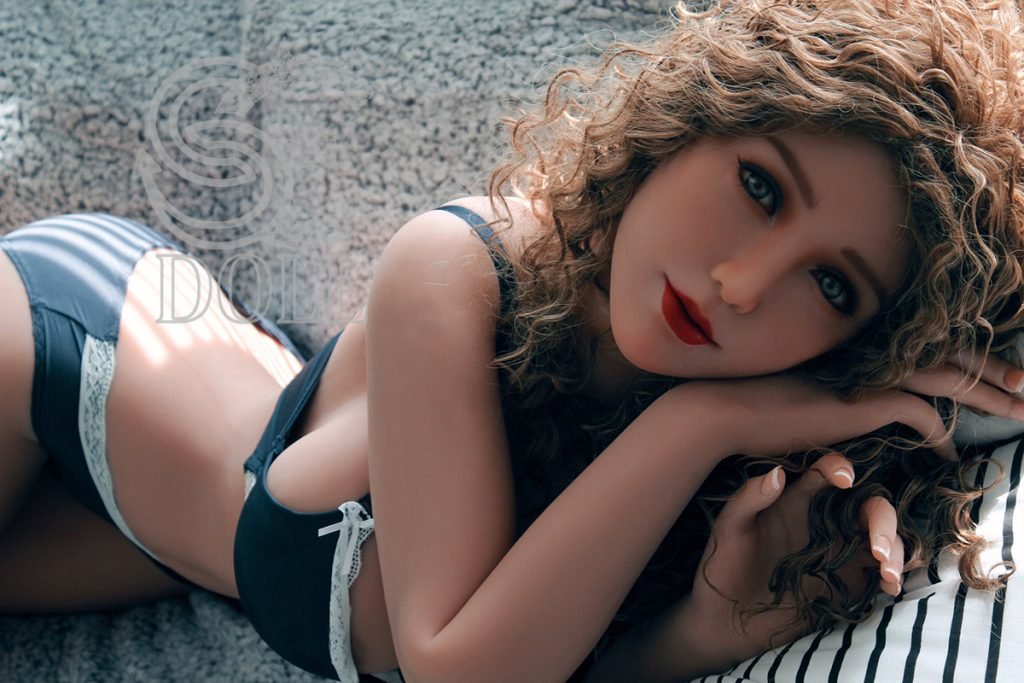 When laying the doll flat you need to be aware:
The doll must lie flat on a soft foam or blanket.
The doll's limbs should not be bent.
The waist of the doll needs to be padded with soft cushions or foam padding, otherwise, the back or hips will be deformed.
It is best to cover your sex doll lying flat with a blanket or other dust cover.
Having the sex doll standing against a wall is a more popular storage method for buyers. Without a doubt, a prerequisite for the standing position is the choice of standing bolts for your doll. The standing option is also highly recommended as it is practical and the standing option is free in SEDOLL. Standing does save space and can be placed in a corner or closet in your home, taking up little space and decorating your home.
However, the standing position puts a lot of weight on the body at the knees, and over time the skeleton cannot support the weight of the body which can directly damage the doll.
Why the hanging stand is a great way to store sex dolls?
The storage of hanging dolls can be a good way to avoid harm.
Easy to store
Generally speaking, the closets actually make good storage space, provided of course that your closet is high enough and also that you get special hooks and screws from the seller. If you don't have suitable storage conditions like a closet, the hanging stand would be a good option. Because the hanging stand is freely retractable in height (with a range of movement between 100cm and 190cm), it can perfectly cover the height of an average doll, and the legs of the stand can be adjusted to the weight of the doll, with heavier dolls being able to stretch the legs for greater stability (up to 15cm). So all in all, the stand would be the better choice as it is more flexible and more adaptable for dolls of different heights and weights.
The maximum load capacity of the stand is 80kg, the average doll weighs around 40kg and dolls that are too heavy may want to consider using the stand carefully. It is normal for the pole to be slightly bent when the stand is hung on the doll.
Does not take up space
The suspension is the equivalent of an optimized upgrade to the flat and standing storage methods. It frees the doll from the pressure of bearing weight on both knees, but it also takes up no space and is feasible to place anywhere in a corner. You don't have to worry about the dolls sitting around and getting dusty, either by wrapping them in a dust cover or the blanket that comes with the case, which makes storing them effortlessly.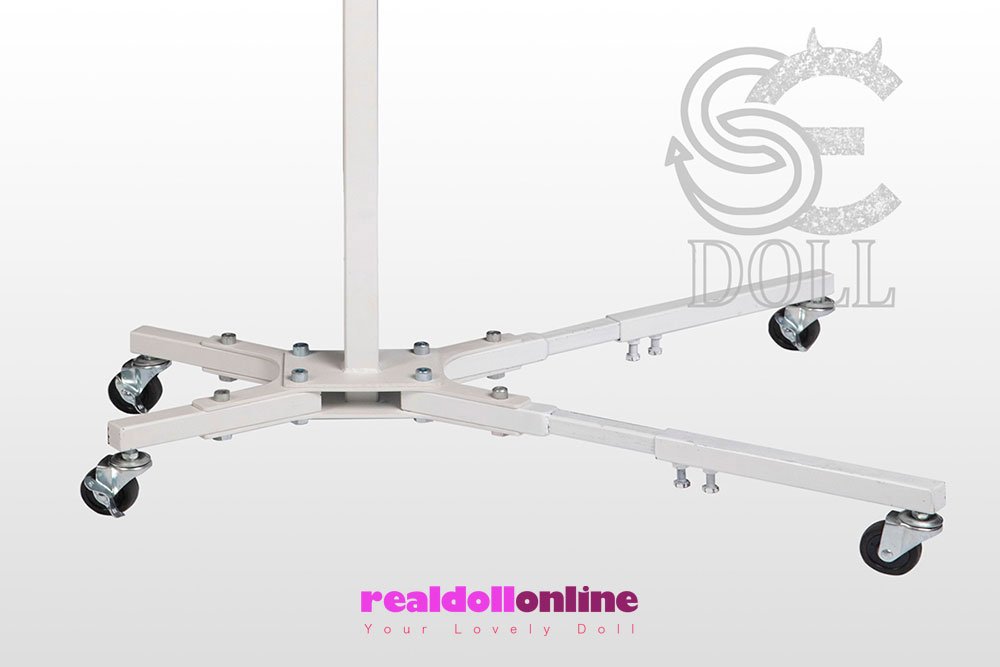 Easy to move
For buyers who have a bad back or whose dolls are too heavy to move around, the hanging stand for sex dolls is by far the best option. Some sex dolls are so heavy that moving them from one place to another can be tricky, and the ease of moving them around can solve this problem. Once you've decided on a storage location, you can switch the switch at the rollers to secure the stand for an extra layer of security.
In addition, you need to be careful how you move the stand. Once the doll is hung, the best way to move it is by pulling the lever backward with both hands, due to the weight restriction. Pushing forward is not recommended as the brace bar may break under too much force due to the excessive weight of the doll and wobbling during the movement.